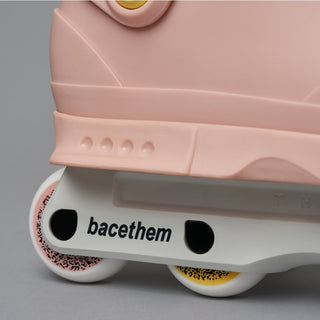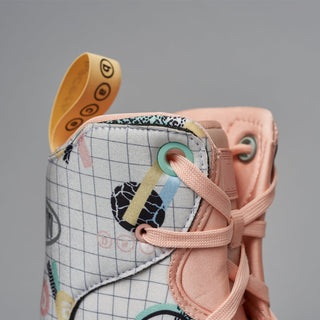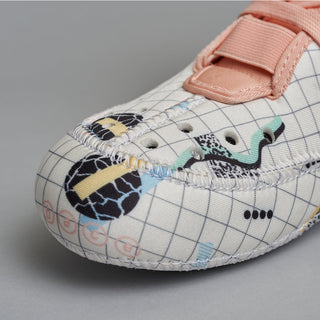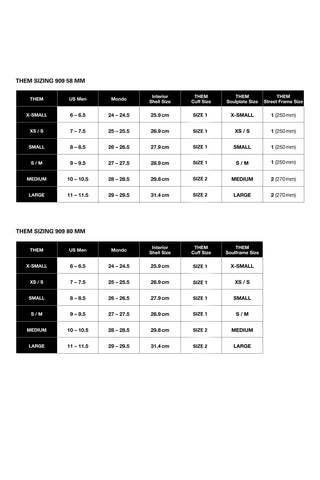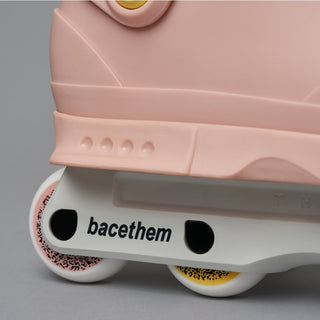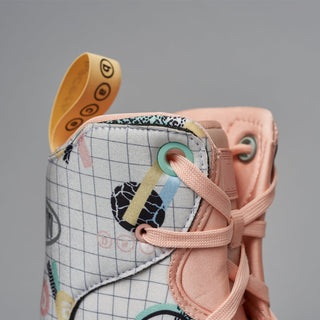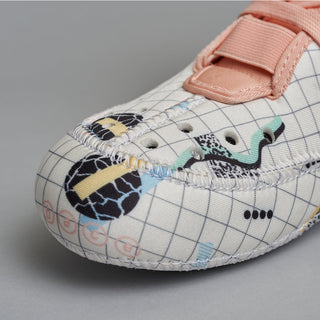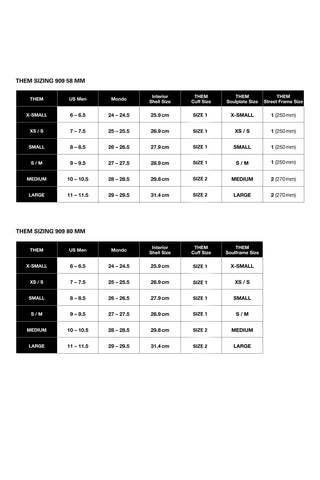 909 BACETHEM COMPLETE - INTUITION LINER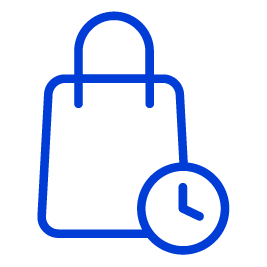 PRE-ORDER NOW!
YOU CAN PRE-ORDER THESE SKATES NOW TO SECURE YOUR SIZE. (SHIPS 2ND WEEK OF OCTOBER) 2023.
 THEM SKATES collaboration skates with BACEMINT
The BACETHEM 909 comes in our fresh new bubble mint color way! Complete with throwback 90's inspired graphic patterned Intuition liners (form fitted to our 909 shells) and just the right touch of color accents on the buckles and cuff bolts.
Co-designed by the Kelso Brothers, Jon Julio, & Mike McMullen. 909 Shell and Them Street Frame molds designed by Kyle Sola and Jon Julio.
The BACETHEM 909 debuts our all new size range:
XS/S | 7–7.5 | 2

69 mm interior shell length (Not-so-X-Small)




S/M | 9–9.5 | 289 mm interior shell length (Shmedium)
Title
4-4.5 US MEN (SHIPS 2ND WEEK OF OCTOBER)
5-5.5 US MEN (SHIPS 2ND WEEK OF OCTOBER)
6-6.5 US MEN (SHIPS 2ND WEEK OF OCTOBER)
7-7.5 US MEN (SHIPS 2ND WEEK OF OCTOBER)
8-8.5 US MEN (SHIPS 2ND WEEK OF OCTOBER)
9-9.5 US MEN (SHIPS 2ND WEEK OF OCTOBER)
10-10.5 US MEN (SHIPS 2ND WEEK OF OCTOBER)
11-11.5 US MEN (SHIPS 2ND WEEK OF OCTOBER)
12-12.5 US MEN (SHIPS 2ND WEEK OF OCTOBER)
Title
4-4.5 US MEN (SHIPS 2ND WEEK OF OCTOBER)
THEM 909 SIZING

909 BACETHEM INTUITION SKATE LINERS
Them x Intuition BACETHEM liners are designed to optimize fit and performance in the 909 shells. 

Featuring a new reinforced tongue for better energy transfer and control. 

Constructed with Intuition's proprietary, high density foam and will naturally mold to your feet with use, no heating is required.

Features:
Pre-molded in the 909 shells 
9 individual sizes 
Reinforced Tongue
Integrated Cuff 
Silicone Grip Areas
Genuine Intuition Foam
Anti-Microbial Lining Treatment
THEM SOULPLATES 3.0
WIDER OUTER and NEGATIVE SPACE
Thickened interior walls for longer lasting.
For easier customization
Bridge Soul Plate Hardware
THEM STREET FRAMES
UFS Street Skating Frame
Low H-block position
For flat or anti-rocker wheel setups
Durable, low-friction material, made from injection-mold glass-filled nylon.
Precision-milled aluminum frame spacers
Custom-made steel axles, with asymmetric head - only needs one tool to tighten or loosen
Low riding height - 30mm from top of frame to middle of axles.
110mm distance between middle wheels
Fits up-to 58mm wheels
Size 1: 250mm
Size 2: 270mm
THEM HARDWARE
8 x 58mm 90a BACETHEM WHEELS
Abec 5 Speed Bearings
Height adjustable Cuff Screws
909 Metal Cuff Buckle